AIN'T NO PUSSY CD LP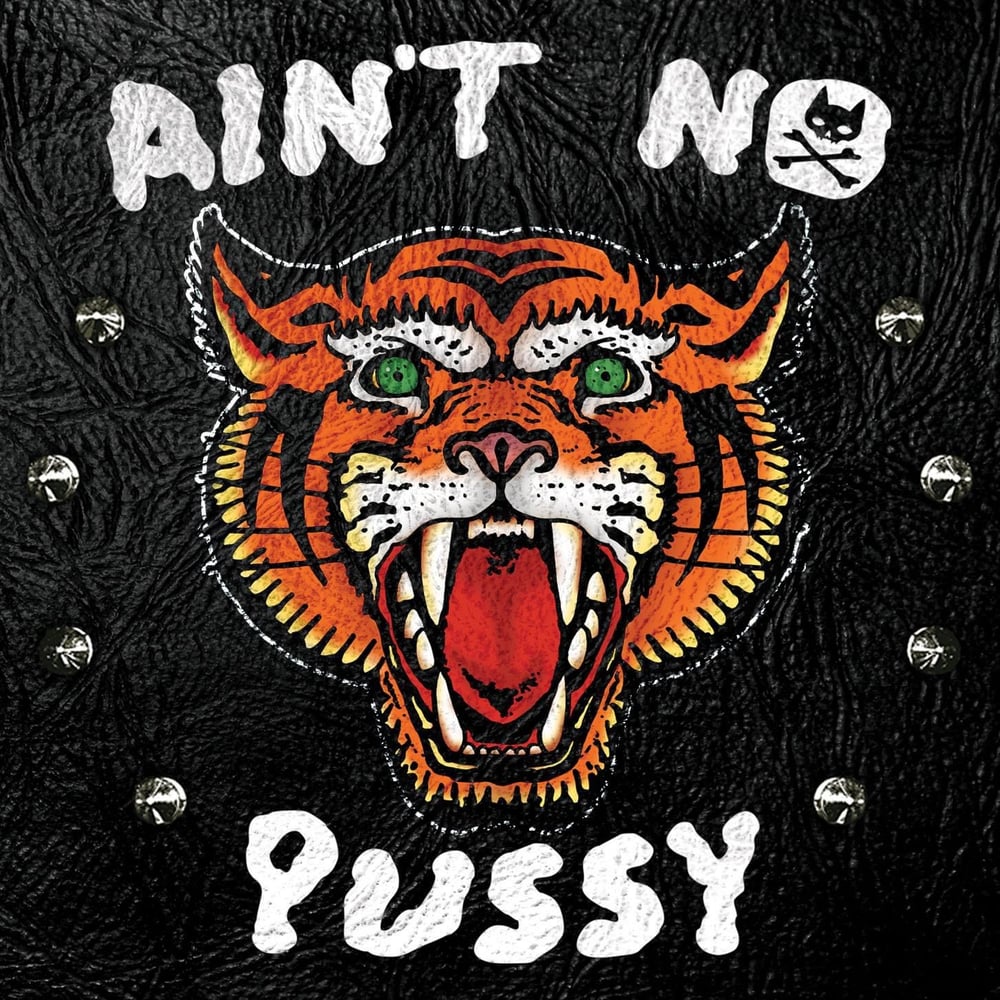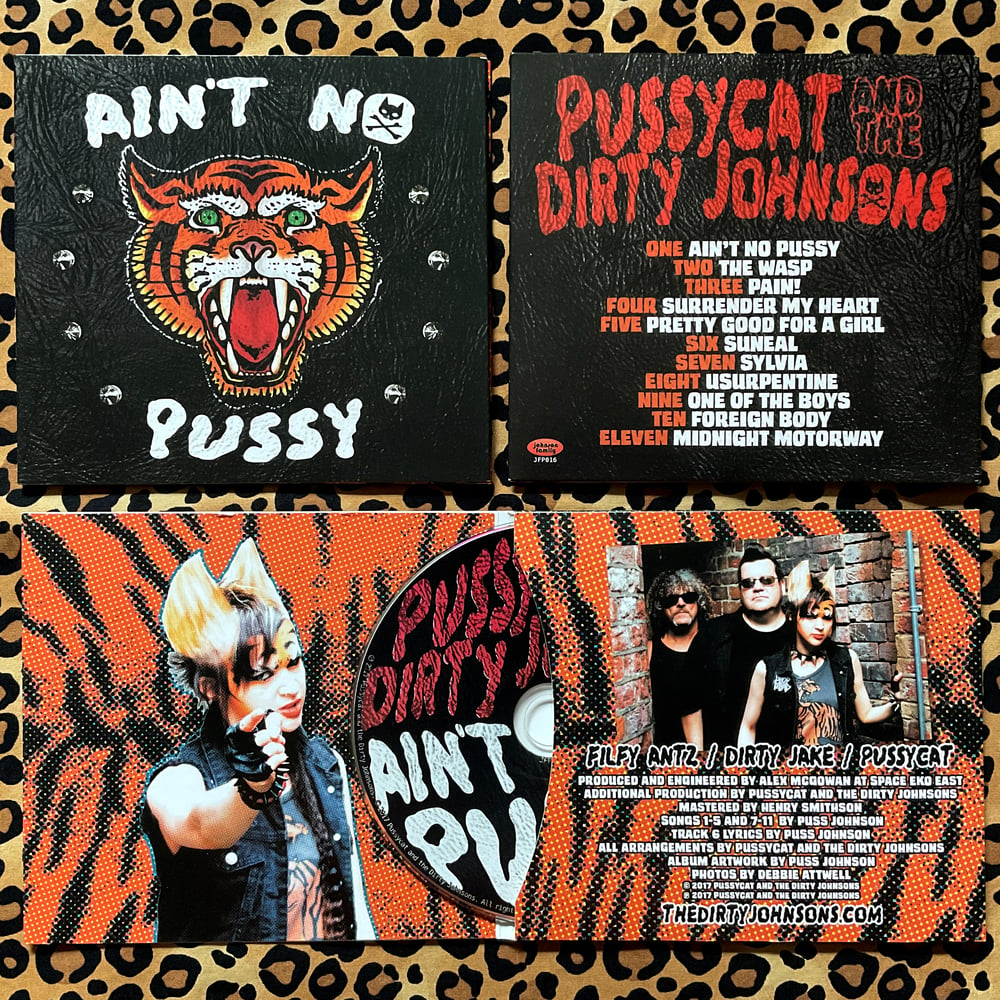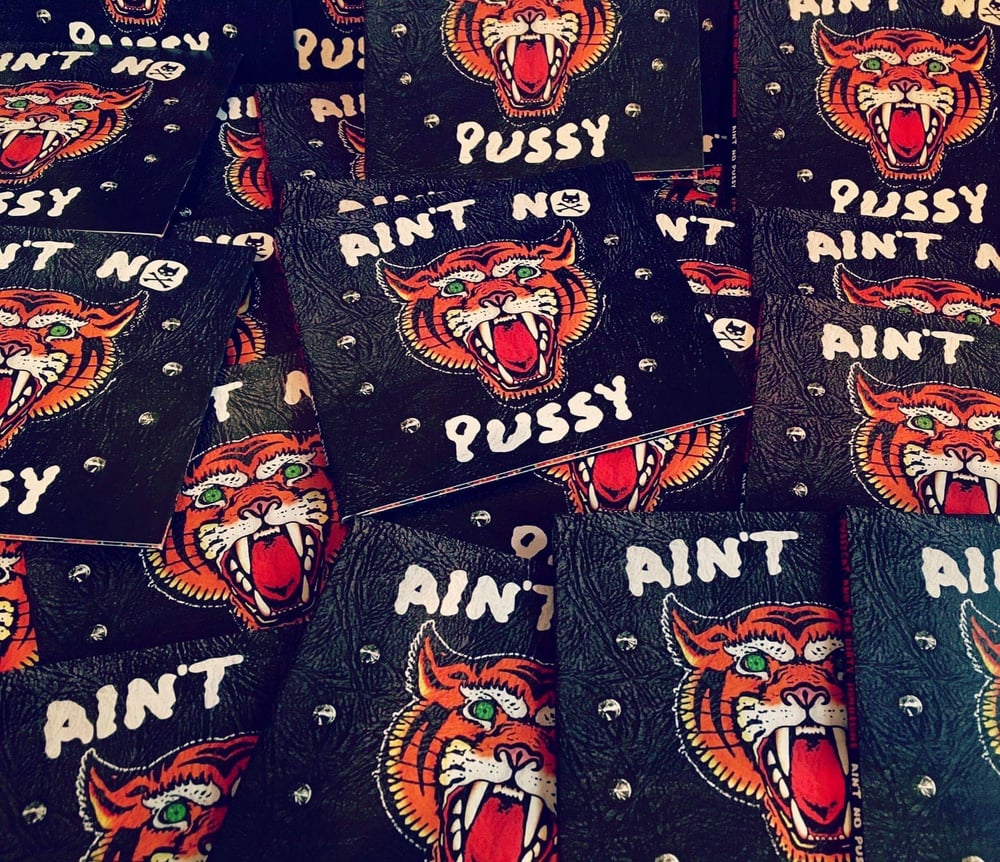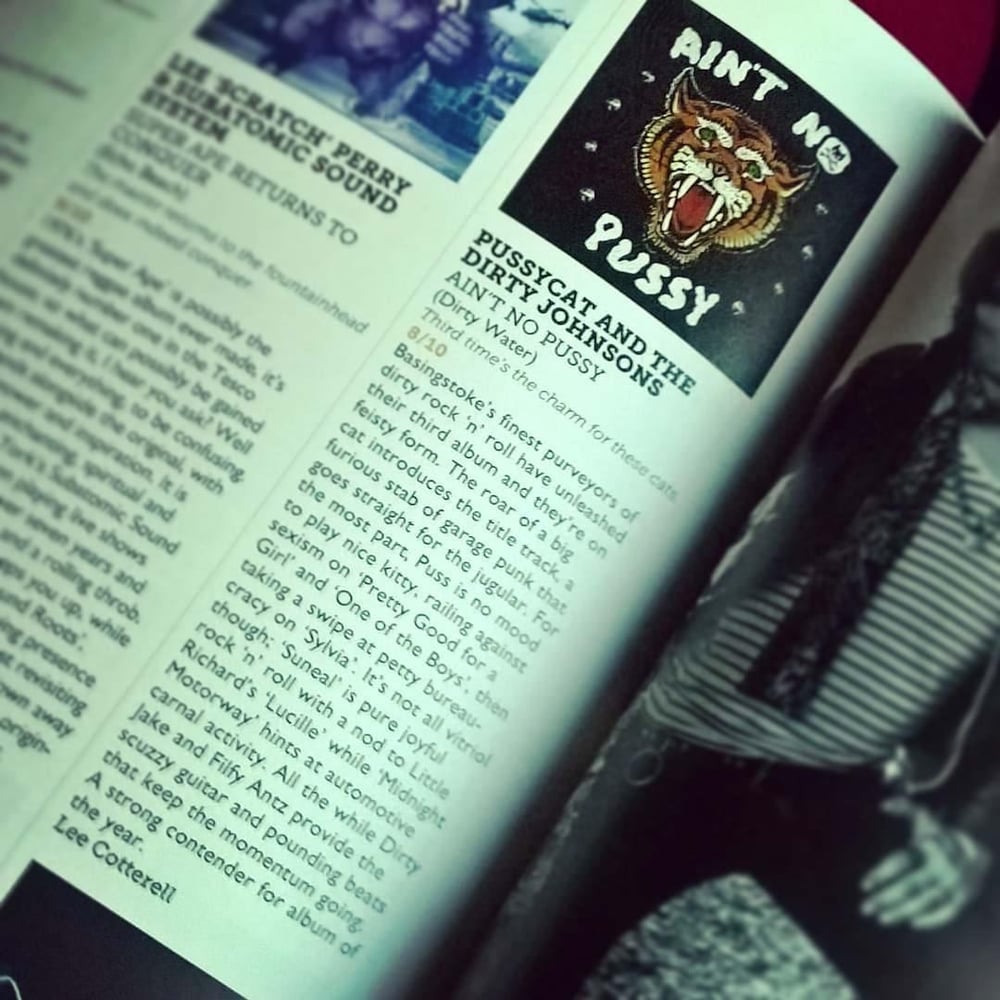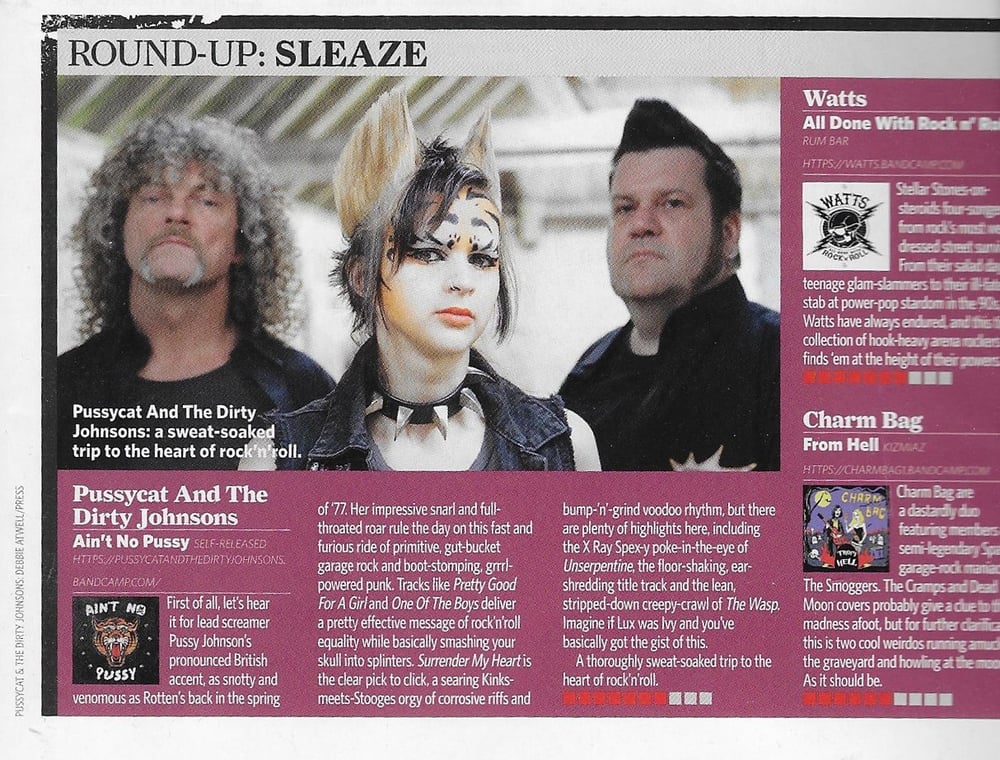 RECORDED/PRODUCED AT SPACE EKO EAST RECORDING STUDIO WITH ALEX MCGOWAN
MASTERED BY HENRY SMITHSON
ALBUM ARTWORK BY PUSS JOHNSON
"First of all, let's hear it of lead screamer Puss Johnson's pronounced British accent, as snotty and venomous as Rotten's back in the spring of '77. Her impressive snarl and full throated roar rule the day on this fast and furious ride of primitive, gut-bucket garage rock and boot-stomping grrrl powered punk. Tracks like 'Pretty Good For A Girl' and 'One Of The Boys' deliver a pretty effective message of rock'n'roll equality while basically smashing your skull into splinters. 'Suirrender My heart' is the clear pick to click, a searing Kinks-meets-Stooges orgy of corrosive riffs and bump-'n'-grind voodoo rhythm, but there are plenty of highlights here, including the X Ray Spex-y poke-in-the-eye of 'Usurpentine' the floor-shaking, ear-shredding title track and the lean, stripped-down creepy crawl of 'The Wasp'. Imagine if Lux was Ivy and you've basically got the gist of this. A thoroughly sweat-soaked trip to the heart of rock'n'roll." - CLASSIC ROCK MAGAZINE
"In an alternative universe where no-one cares about the vapid outpourings of the musical-industrial complex of what salesmen listen to in their cars, records that emerge from total insane commitment and channel divine madness into our ears would be celebrated, shortlisted and showered with awards.
Records like Ain't No Pussy, a homegrown masterpiece by Basingstoke three-piece Pussycat and the Dirty Johnsons. This, their third album, is pure rawboned rock'n'roll delivered with intensity and loaded with fun to dangerous levels. Their sound is deeply infused with punk, rockabilly, grunge and glam, though not constrained by any of these styles: they careen down their own path with mad joy.
PATDJs are fiends for touring, and these tracks have been honed by dozens of live shows - but this isn't some muddily-thumping-away 'live in the studio' effort - the band's raucous energy has been documented with clarity, Puss Johnson's intense vocals. Dirty Jake's hell-for-leather garage guitar and the controlled chaos of Filfy Antz' drums given the space to breathe. The visual impact of the live shows - where Puss stalks the stage and the crowd costumed like a psychedelically-enhanced Catwoman, complete with tail - doesn't feature in the audio-only format (obviously) but the theatricality remains in the vinyl-captured onslaught of these vivid 2-3 minute songs.
Some tracks have a venomous attack such as the memorable Sylvia, a scarily-comprehensive demolition of an antagonist in a 'little glass office', sender of 'letters from 'Himmler's stationary cupboard!'.
The Title track and others are energised by a searingly direct feminism; Pretty Good For A Girl goes on the offensive against sexism in the rock world, where female artists are subjected to abuse, proping and patronisation: 'Don't you dare call me a prig/ I just want to slay this gig'.
Darker tracks like Pain! and Foreign Body explore the personal territory with a kind of unflinching assertiveness, exploring an outsider vibe with no self-pity, the sound of demons being driven out. The monster album closer Midnight Motorway hints at future musical possibilities with its hypnotic mantra-like vocal and unrestrained sonic attack.
Ain't No Pussy is a creation that is totally, honestly and simply itself - an antidote to a world of fakeness, a necessary injection of rock'n'roll derangement and thing of pure, primal beauty." - GETINTOTHIS
"Basingstoke's finest purveyors of dirty rock'n'roll have unleashed their third album and they're on feisty form. The roar of a big cat introduces the title track, a furious stab od garage punk that goes straight for the jugular. For the most part, Puss is no mood to play nice kitty, railing against sexism on 'Pretty Good for a Girl' and 'One of the Boys', then taking a swipe at petty bureaucracy on 'Sylvia'. It's not all vitriol though; 'Suneal' is pure joyful rock'n'roll with a nod to Little Richard's 'Lucille' while 'Midnight Motorway' hints at automotive carnal activity. All the while Dirty Jake and Filfy Antz provide the scuzzy guitar and pounding beats that keep the momentum going. A strong contender for album of the year." - 8/10, VIVE LE ROCK